Church Bulletin
August 7, 2022
CALL TO WORSHIP
Welcome
Announcements
"Stand Up For Jesus"
Offering
Prayer
Communion
Worship In Song
"Rock Of Ages"
"Whom Shall I Fear"
"Be Thou My Vision"
COMMIT TO WORSHIP
Ministry In The Word
Pastor Marty:
"The Beast Of Times"
Prayer
Hymn "What A Day That Will Be"
Benediction
In Our Prayers This Week
Church Family
Cheryl Clark
Jonathan and Jackie Cole
Village Missionary Spotlight
Fred and Cinda Tribble
Endicott, WA
Endicott is located in the Palouse region of eastern Washington state along the Idaho border. The primary activity is wheat farming. Endicott has a population of 300 and struggles economically. Prayer Requests: 1) Ask the Lord to save the people of Endicott and to give us boldness and the opportunity to preach the Gospel to those who don't know Jesus as Savior. 2) Ask the Lord to give us continued strength to serve the church and the community. 3) Pray for the sanctification of the church and holiness of believers. 4) Pray for increased application of the Word in their lives that they may be strong in the Lord.
OPCC Missionary Spotlight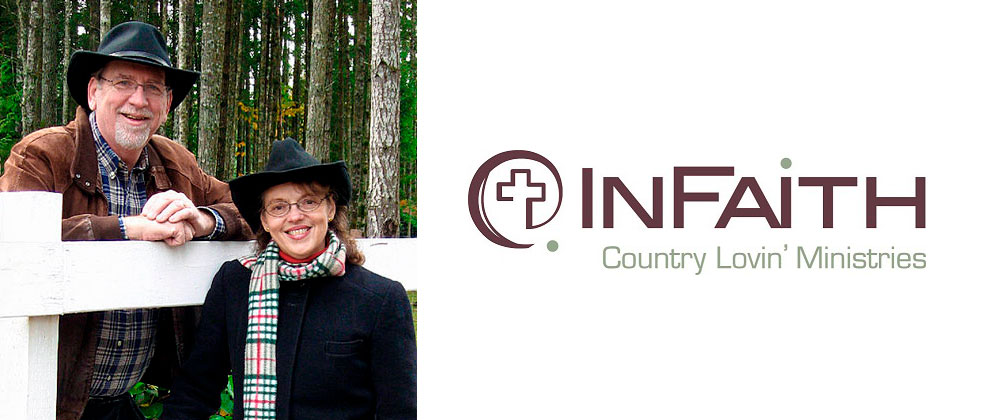 Larry and Vonnie Pratt
Country Lovin' Ministries
InFaith
Larry and Vonnie own a small farm in NW Washington, and there, have witnessed first-hand illustrations in animal/ keeper relations, that translate in Bible lessons. These lessons, presented with music, monologs and heart-warming stories, full of humor and truth, are the driving force of Country Lovin' Ministries. They provide the Good News at VBS clubs, parties, picnics, Bible camps, etc. Pray for wisdom to prepare creative, compelling messages. Pray for continued opportunities to take the Gospel to the Pacific Northwest and across the nation. Learn more.
Announcements
Today
Please join us for lunch after our service -- everyone is welcome! A free-will offering will be taken -- we appreciate your help to cover this cost.
Tuesday, August 9
7:00 a.m. -- Men of The Cross
Wednesday, August 10
6:30 p.m. -- Power Up! Prayer Session
Upcoming Events
S.I.S.T.E.R.S.
We are looking for ladies who would like to help out at the church. Please contact Cindy if you're interested.