Church Bulletin
October 12, 2022
Welcome
Announcements
Prayer
"I Sing The Mighty Power"
Offering
Prayer
Worship In Song
"Come Thou Fount"
"Above All Else"
"How Majestic Is Your Name"
"Indescribable"
Communion "Behold The Lamb"
Ministry In The Word: Psalms Of Messiah
Pastor Marty:
"Majesty On Higher"
Worship In Song
"Majesty"
Hymn "To God Be The Glory"
Benediction
In Our Prayers This Week
Church Family
Rita Hall
Max and Carol Hegewald
Village Missionary Spotlight
David and Sheila McIlroy
Starbuck, WA
We are in southeastern Washington, in ranching and wheat country. The wheat goes to the elevator and is then taken by barge down the Snake River to Portland and to the world. Some of our people work at the dams and grain elevators on the Snake River. Prayer Requests: 1) We are an older congregation with a few young families. Our older people are having more health issues and need more assistance. Please pray that we will be able to help with these needs. We are also experiencing health problems ourselves. 2) Pray that we will also be fresh and ready to meet the needs of the younger generation. 3) There is a growing drug problem in our area, and we need wisdom in dealing with the resulting issues. 4) Pray that we would have spiritually mature people to lead our fall Bible studies.
OPCC Missionary Spotlight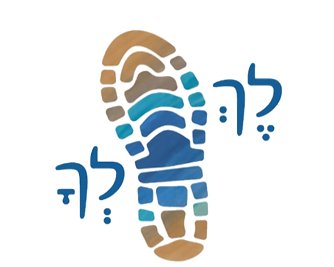 Shmuel and Susie Salway
Lech L'Cha
Lech L'cha in Hebrew="go forth!" God commanded Abraham to go forth to Canaan (GEN.12:1). Jesus told His disciples: "Go therefore and make disciples of all nations…" (MT.28:19). "Lech L'cha" is His commission to us all, to follow HIM. This is a ministry in Israel for young believers, following compulsory military service, where the focus is discipleship, teaching, equipping, and encouraging young men and women to walk a life of faith. This is directly effort is directly affected by trusting Scripture and power of God in their lives. Learn more.
Announcements
Today
Koffee Koinonia after our service -- everyone is welcome!
6:00 p.m. -- Prayer, Praise and Petition
Monday, October 3
10:00 a.m. -- Ladies Bible Study: "2 Timothy". Please have Lesson 1 done before class (if you can).
Tuesday, October 4
7:00 a.m. -- Men of The Cross
Wednesday, October 5
6:30 p.m. -- Power Up! Prayer Session
Upcoming Events
Monday, October 10
12:00 Noon -- Ladies Sack Lunch Fellowship after our Bible Study. All ladies are welcome!

Saturday, October 22
Coast Pregnancy Clinic's annual fund-raising banquet, "Standing Firm In Hope." Tickets are $35 until September 15, then $40 (pre-purchase required). Call 503-325-9111 for information or to make a reservation. More details here.
Sunday, October 23
3:30 p.m. -- Concert of Churches at Peninsula Baptist Church (23802 Pacific Way, Ocean Park) to benefit Dylan Harrell Community Center. Each church has 2 musical numbers; $5 donation at the door.
Monday, November 7
12:00 Noon -- Packing Party for Operation Christmas Child! We need your donations of small toys, stuffed animals, school supplies, etc. plus $10/box for shipping. Everyone who would like to participate is welcome.