Church Bulletin
June 4, 2023
CALL TO WORSHIP
Welcome
Announcements
"Light Of The World"
"The Lord Is My Light"
Scripture Reading
Offering
Prayer
COME TO WORSHIP
Songs Of Praise
"I Belong To God"
"Whom Shall I Fear"
The Lord's Table
"My Lighthouse"
"He Will Hold Me Fast"
Ministry In Scripture
Pastor Marty Cole
"To 'Fear' Is Not To Fear"
Hymn "Faith Is The Victory"
Prayer
In Our Prayers This Week
Church Family
Andrea Kerns
Howard and Diane Lauridsen
Village Missionary Spotlight
Robert and Stephanie Melotti
Tonto Basin, AZ
Tonto Basin, Arizona, is a growing high desert community with a cowboy-western feel. It is about an hour and a half northeast of Phoenix. The nearby lake attracts many seasonal visitors, but there are over 1,500 year-round residents, including many retirees. About 90 students attend the local schools. Prayer Requests: 1) Pray that we can reach more young families. 2) Pray that the new attendees would assimilate into the body-life of the church. 3) Pray that God would work in the church family even through the hot summer months. 4) Pray the Lord would raise more leaders among our church's men.
OPCC Missionary Spotlight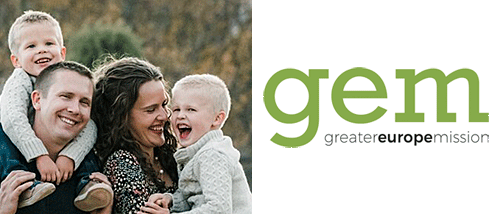 Micah and Andrea Heath
Greater Europe Missions
USA
Micah and Andrea have served with Greater Europe Mission for 13 years. Living in Peyton, CO, they are directors of GEM-K, family care for European missions families. Micah directs "member care" for youth in ministry, working with staff training and counseling, GEM summer and winter camps, where youth from 10 nations gather for fun, faith building discipleship and relationship development. Andrea recently began Connecting Hearts, an initiative leading women in ministry development. Pray for various ministry needs during the next year. Pray for their health and the well-being of their sons. Learn more.
Announcements
Today
Koffee Koinonia after our service today -- everyone is welcome!
6:00 p.m. -- Prayer, Praise, Petition
Tuesday, June 6
7:00 a.m. -- Men of The Cross
Wednesday, June 7
10:00 a.m. -- Bible Study: "Lord, I Want To Know You" begins
6:30 p.m. -- Power Up! Prayer Session
Upcoming Events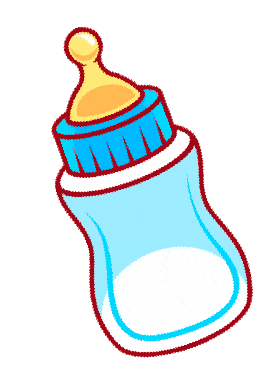 Baby Bottle Campaign
Our Baby Bottle Campaing for Coast Pregnancy Clinic continues until Father's Day, Sunday, June 18. If you haven't done so already, please pick up a baby bottle at the back of the church. Fill it with your pocket change (or a check!) and return it to the church. Thank you for your generous support of this life-saving ministry!
Sunday, June 18
Father's Day BBQ potluck after our service! Burgers and hot dogs will be provided; please bring a "picnic-style" main dish, side dish, salad or dessert to share.